We are inviting to visit these stands during the Fair:

The world's smallest electric pallet truck with a lifting
capacity of 2,000 kg at the Blachdeker stand!
Blachdeker is a company which is managed since 1998. In 20 years, thanks to the passion, vision and consistency the company was transformed from a small sales point of used forklifts into a leading seller of new and used forklifts in Poland. Thanks to the investments in Mogilany near Kraków, a professional multi-station service workshop and exhibition hall was created where new and used forklifts, pallet trucks and other material handling equipment are located.
During the fair, the company will present electric forklifts, warehouse, pallet and lift trucks - all with lithium-ion batteries.
An unquestionable attraction will be the presentation of the smallest
in the world electric pallet truck with a capacity of 2000 kg!
.......................................................................................................................................

Experience, expert knowledge, professionalism.
Aspekt is the leader of automatic identification trade


Aspekt sp.z o.o. for 20 years is providing companies the technological support and equipping with tools that increase their efficiency. As a leader in the field of automatic identification, it offers comprehensive services, expert knowledge and access to the best global solutions. Aspekt sp.z o.o. is a Polish technology company with 20 years of experience in the field of automatic identification of products and processes in commercial, logistics and production enterprises. It provides comprehensive and optimized solutions in the field of software and industrial automation. Its partners include the world's leading producers and distributors of equipment and software such as Zebra, Honewell, Inexto, Advantech, Datalogic and Extreme Networks. Thanks to relationships built over the years, Aspekt can offer its customers not only wide access to their offer, but also to the latest updates, firmware and additional services. Aspekt's excellent reputation is also confirmed by its client list. The company has already cooperated with such big players as LPP, CCC, IKEA, Whirlpool, Forte, Nowy Styl Group and DHL.

The company successfully operates not only on Polish, but also on foreign markets. Solutions provided by Aspekt - both its proprietary products and those from other manufacturers - operate in many countries, including Sweden, Great Britain, the Netherlands, Denmark, Germany, Switzerland, the Czech Republic, Slovakia, Croatia and even Qatar. Aspekt is also successfully developing its proprietary projects with the Rewista WMS system at the forefront and constantly expanding its offer with new services. Today, in addition to providing auto ID solutions, it also deals with labeling warehouses and designing warehouse networks, conducting logistics audits, supplying consumables and comprehensive maintenance services. Aspekt initiates the annual Data Solutions conference and other events addressed to specialists from the industry, such as the conference organized in April this year "Track & Trace - new challenges, effective tools" dedicated the newly introduced EU Tobacco Directive.

.......................................................................................................................................

BBA Transport System

BBA Transport System is a Polish freight forwarding company offering goods' transportation globally. During its 20 years activity, the company has developed its offer from road, through maritime and air transportation, to specialistic transports, including pharmaceuticals and Project Cargo. Besides business, the company actively educates Polish students and employees through logistics schoolings. Currently its flagship projects are "Akademia Spedytora" academic course held in cooperation with Warsaw University of Technology, Warsaw University of Life Sciences and Wroclaw University of Science and Technology and "4 Filary Transportu Międzynarodowego" – a complete and complex schooling in logistics, designed to fit needs of commercial and logistics employees. The company's educational and business activities transfer to its rapid growth, evincing in doubling of its personnel between 2018 and 2019.
.......................................................................................................................................
Specialized in fuel distribution for professionals, AS 24 supports your fleet of vehicles on all European roads 24/7

AS 24, the leader in fuel distribution for HGVs, has developed a highly secure network.
Everywhere in Europe, every transaction carried out in a service station is done securely. AS 24 has developed innovative solutions to enhance the safety of fleet managers and their drivers. Depending on your needs, AS 24 offers you the best way to monitor your entire fleet.
With its extensive network of HGV stations and its willingness to facilitate day-to-day operations, AS 24 has quickly established itself as the leading distributor of HGV fuel on European roads.
With AS 24, you ensure your refuelling in Europe in:
- over 900 AS 24 service stations
- over 15,000 partner stations
Discover a whole range of additional services in the stations, ranging from the retrieval of data from the tachograph to truckwashes. More than just a supplier, AS 24 is truly a partner for professionals, with a focus on innovation!
Present in 28 European countries, AS 24 is recognized by all professional carriers for the quality of its offer, the breadth of its network of stations, the security of transactions and the competitiveness of its prices.


.......................................................................................................................................

123cargo: from a tool to a marketplace

Our history started in '90th when the actual manager, Mr. Dan Cotenescu, had his own forwarding company. The daily communication with carriers in purpose of finding trucks for his customer's loads became more and more cost full. So, he did invent, for own purpose, a communication tool: instead making 50 calls to 50 carriers for one load, he managed to upload on internet the loading and, as a result, not 50, but 100 carriers were able to view his transport request. At this point he started receive calls from those carriers
who were interested by his request.
Today the old communication tool became a virtual market place called 123cargo, running at internet address www.123cargo.eu By this daily-used tool, 3.000 forwarders and shippers post their loads (transport requests) and 12.000 carriers do consult posted loads and if interested, contact the posters and make a transport offer. According to our analyses, daily happen about 5.000 transport contracts on 123cargo. Based on average 20.000 loads posted every day.
Since 2001 on internet, 123cargo became the mature market leader in Romania under domestic name of BursaTransport. We do offer to load posters the audience of more than 12.000 active carriers, most of them Romanian, but not only: Bulgarians, Hungarian, Polish. More than that, 123cargo is in an ongoing process of obtaining supremacy for freight exchanges market in Eastern Europe, West Balkans, Moldova and ex-Soviet Union western countries.
123cargo is a self prepaid service. Part of Alpega Group together with Teleroute and Wtransnet, with nearly 19th years of experience and forwarding background, we offer intelligent functionality to all our users and significant information on evaluating future transport partners. More than that, we continuously implement more and more auxiliary services to our freight exchange.


.......................................................................................................................................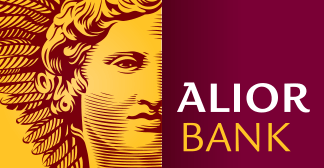 Alior Bank

Alior Bank is one of the most dynamically developing banks in Poland. This is the first startup bank in Poland, which from the very beginning of its activity focuses on innovation and sets trends in online banking on the domestic market. Is a leader in modern banking, based on pioneering technological solutions. It already uses blockchain, open banking, artificial intelligence and biometrics. He boldly and always successfully introduces his innovative ideas. It was Alior Bank that created the first fully online currency exchange office in Poland. Alior Bank is also responsible for launching the country's first video verification when setting up personal accounts.
Alior Bank provides services to over 4 million customers, including over 200,000. companies. Since 2014, Alior Bank shares have been included in the WIG20 index, which brings together the largest and most liquid companies listed on the Warsaw Stock Exchange. The bank's business strategy assumes the development of modern retail banking and the development of corporate banking using the latest technological solutions. The bank aims to join the group of the best and most innovative banks in Europe, while becoming the most effective bank on the domestic market.
---
We kindly invite you to take part in the next edition of the Transport and Forwarding Expo TRANSPORTEX which will take place
on 22-23 April 2020!
The TRANSPORTEX Trade and Forwarding Fair is not just an exhibition. It is also a series of accompanying events whose purpose is to expand knowledge and competence,
useful TSL industry!

Book the dates of April 22 and 23, 2020 in your calendars!

During next year's edition of the fair, we invite you to special events:

Training 4 pillars of international transport - road, sea, air and rail transport.
Workshop Process optimization using KAIZEN tools.
---
TRANSPORTEX supported by numerous Patrons!

Transport and Forwarding Expo TRANSPORTEX, as every year, has established cooperation with many institutions which will influence the educational aspect of the meeting. It is also thanks to these patrons, that the trade fair is an important event in the industry. We are pleased to admit that the group of Patrons is constantly growing. We are cooperating with Institutions such as: